We've featured Mobileye $MBLY on the long side here, and it's been a big winner. In October 2022, we highlighted that Intel $INTC was selling a small number of shares, and the low float would not satisfy demand.
Our analysis on the bull case was on the money: Mobileye Summary. After pricing at $21, the shares have more than doubled to over $45 in recent trading. Now lockup expiration looms.
Intel owns most of the MBLY shares, which have been locked up until this week. We have the MBLY earnings report and a call before the open on Thursday with Intel reporting the same day after teh close.
There's a large short interest in MBLY so investors are aware of the lockup expiration. A strong ER on Thursday morning could set the stage for a squeeze to the upside.
Since the Mobileye IPO there have been some developments in the space with more credible competition coming from Nvidia $NVDA and Qualcomm $QCOM.
We are not alone
The opportunity in automotive has attracted a lot of attention from other, much larger, semiconductor companies. At the same time auto makers and automotive component suppliers have "woken up" to the importance of this technology area.
Automakers are increasingly talking about a more "software defined" approach to how they build future driving features and functions.  
Mobileye has a long head start in this industry and built their position during a phase of industry development where the automakers were learning about automated driving but not yet knowing how strategic it would be.
That leadership has given them a strong pipeline of design wins with many of the current models on the road equipped with Mobileye components.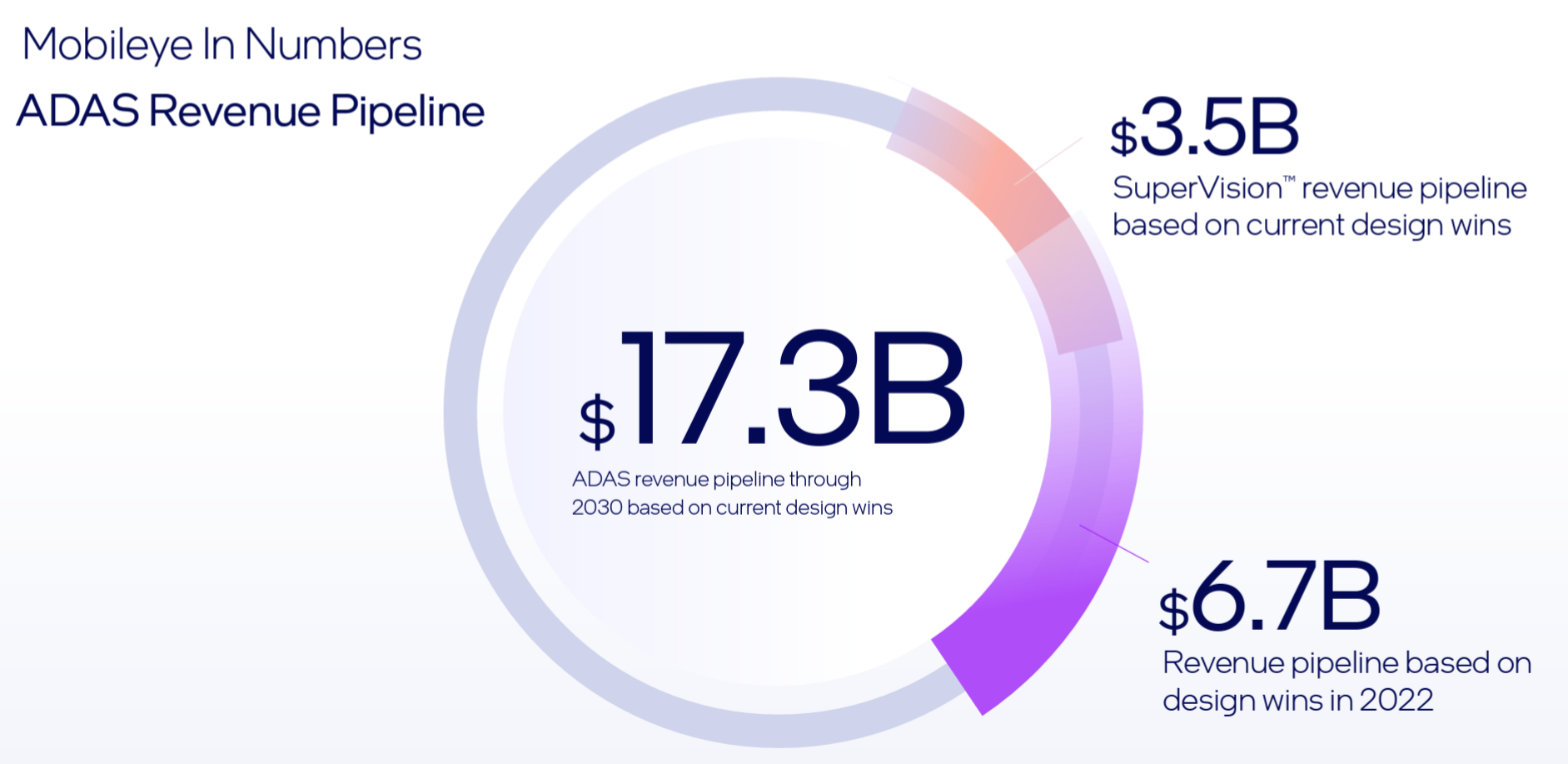 One challenge for Mobileye is that car makers are realizing that if they want to differentiate their vehicles they may need to invest more in developing their own solutions. If everyone is using Mobileye then it becomes harder to differentiate.
There are examples of this happening in other industries including technology. Apple shifted away from Intel and now uses their own chips which enables them to offer something very different than other computer makers. The same thing has occurred in high end networking and high end compute servers.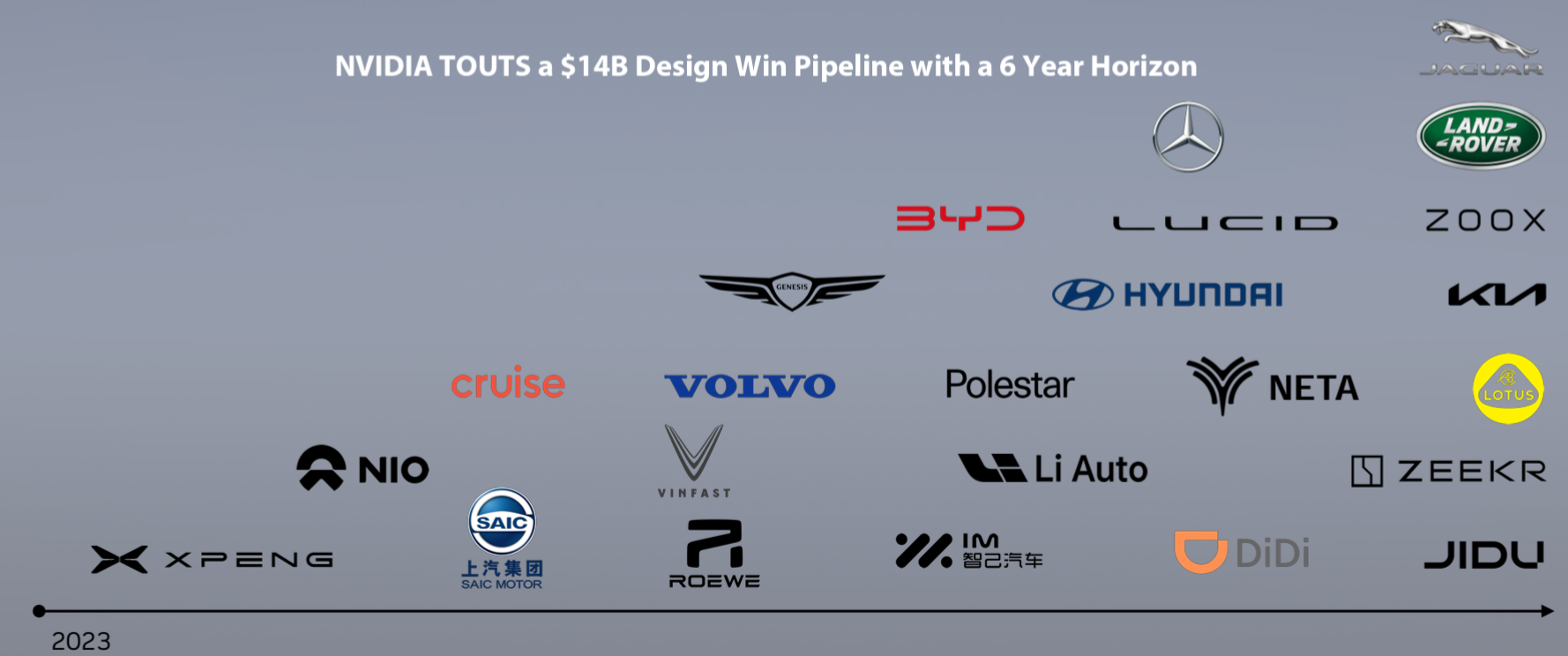 Nvidia has been aggressive in moving into the automotive space because it's one of the biggest future growth areas for semiconductors.
Qualcomm has made less noise but they have been working closely with automotive suppliers to develop solutions and enter this market through what you might consider a "side door." Qualcomm has a helpful edge in mobile technology verses both Mobileye and Nvidia.
Valuation and Stock Conclusion
MBLY is now sporting a $36B market value which is 16x sales and 55x earnings. That's a little lower than NVDA but 2x the level of Texas Instruments $TXN.
A bigger question here is what is Intel going to do with their ownership of MBLY now that the lockup is expiring?
They were willing to sell shares at $21 so one would expect they would like to sell more at $45. The success of the IPO has done little for INTC stock which has been basically flat since then with a market value of  $120B.
By most measures I'd say that MBLY stock is now overvalued and Intel would be remiss not to sell stock at these levels.
Intel rarely discusses their MBLY ownership during investor events but on March 8th the CFO was asked about it at a Morgan Stanley event. Here is the response:
"We do view Mobileye as being particularly well positioned in what we think is a pretty exciting market. And so we will take, of course, opportunities to monetize some of that. And you're right, that is helpful in terms of funding the needs of the core business. That said, there's -- we don't want to leave too much on the table either. And so we will make those decisions when we think it maximizes the value creation and then leverage it to fund what is the core strategy of the business."
The ER in the morning may propel the shares higher but I think investors would be wise to take money out of the stock at these levels and wait to see what shoes Intel decides to drop.