We've followed this one for a while now. They did their de-SPAC back in January of 2021. Enthusiasm was high back in those days, and the shares rallied up to $24/share back then. It's been steadily declining before finding a likely bottom around $4/share. We are long.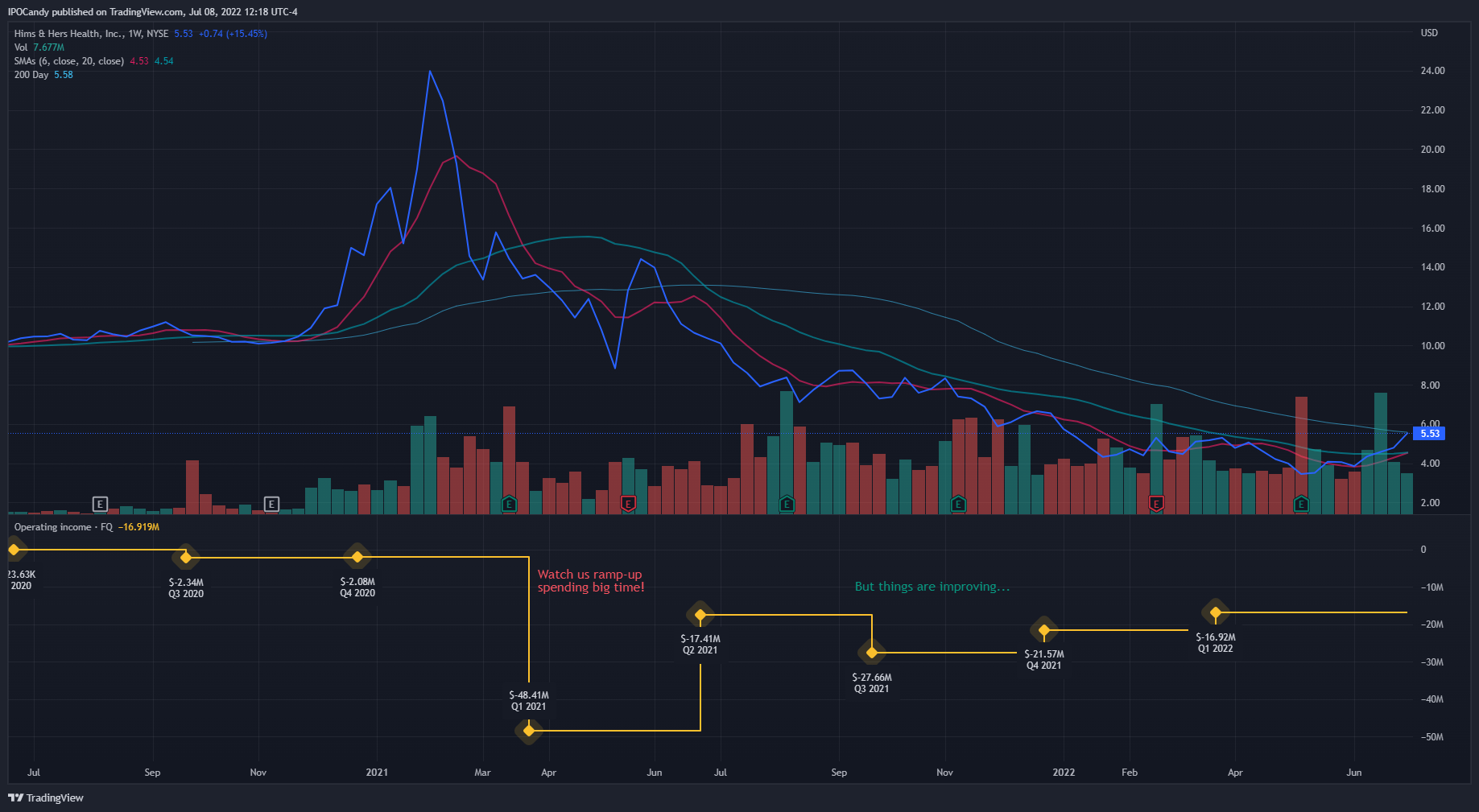 The current $5.53 isn't without risk because they are still spending (or "investing") a lot of money. But there are a few reasons we think it's worth adding here:
The company has executed well, even if it may have cost more than investors wanted to see spent. They have consistently delivered above their revenue projections - 2020 $149M actual vs. $138M, 2021 $272M vs. $179M.
Management increased their 2022 guidance from $365-$380M to $410M-$425M on May 9th.
A newly launched app and infrastructure investments will continue to fuel rapid growth and improve margins.
No financing risk here - they are still burning some cash, but it's getting close to breakeven, and they have $200M in cash with no long-term debt.
They have consistently expanded their market opportunity - moving beyond ED to hair loss, dermatology, and some mental health areas (not those requiring controlled substances.)
Their roadmap includes insomnia, fertility, diabetes, and high cholesterol. Given recent events, I imagine birth control demand will probably accelerate in the US.
Our PFV model suggests a stock price of around $10 (see below), but I've intentionally built the model on the conservative side. If they continue on the trajectory they were on in Q1, then our numbers and PFV will be going up before the year is out.