DocGo, $DCGO, is hosting a live investor day in NYC today (June 20). We've been covering this name closely since the SPAC IPO. Our work suggests the company is at or near a positive inflection point in the business and has an excellent chance to deliver some real impact on US healthcare services delivery.
[This is "Part I" leading into the meeting, and we'll publish a "Part II" after.]
One of the biggest bugaboos of the US healthcare system is the massive cost of having people show up in hospital emergency rooms (ER) when it's unnecessary.
Some are acute, like a cut that needs stitches, or a condition like lightheadedness or trouble breathing that requires diagnosis. Others are chronic cases where people outside "the system" have no other options and come in repeatedly.
The ER is a place to go for a gunshot wound or a heart attack. They are not set up to handle routine diagnosis, normal care, and chronic conditions. One study by United Healthcare Group estimates that over half of ER visits are "avoidable." In round numbers, this creates an opportunity to save $135B in annual costs by addressing these patients more effectively.
Delivery costs outside of the ER are dramatically lower. The same study by United Healthcare Group puts it about 1/10th.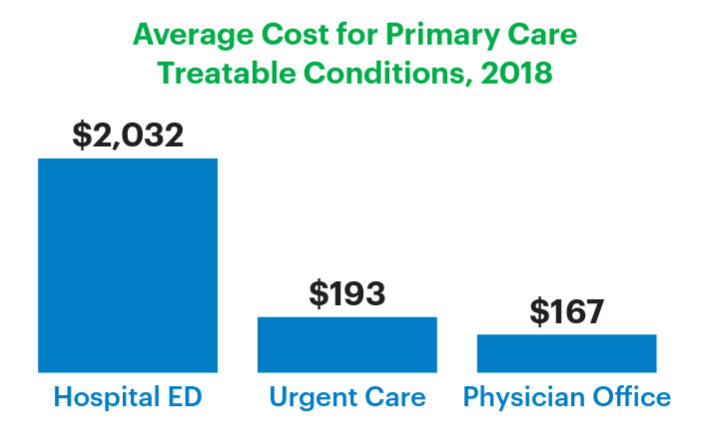 Any changes in the healthcare system are notoriously tricky due to the combination of complex workflows, regulations, and competing interests among those involved.
I've been researching and vetting alternatives for years, especially for chronic conditions that demand entirely different approaches. There have been some local successes, and progress has been made, but it's been slow.
The slow burn was interrupted by COVID, but now that we are past it, some of the lessons learned have provided a better roadmap for approaching a more distributed approach to healthcare delivery.
Healthcare is a people business.
The mistake made over and over by companies and investors is that the three most important things in healthcare are medicine, doctors, nurses, administrators, CMS, and healthcare insurance companies.
Sometimes it's just naïvete and sometimes hubris, but many management teams think they understand medicine and patients like doctors do. These tend to be technology types who imagine that healthcare problems will melt with the application of enough software and innovation. Nope.
Regulated payments and healthcare insurance providers govern the vast majority of money moving through the system - private and public.
Technology does matter. It's a big part of the DocGo investment case. But it's not about technology alone but the process, people, contract structure, health plan coverage, and reimbursement.
DocGo is only a component of the solution. There has been a massive investment in emergency care clinics that act as a "first line" of treatment for patients dialing 911 and requesting medical assistance.
The DocGo Setup
DocGo has been evolving from a provider of ambulance services to a broader set of offerings that begin to address delivery of care before the "first mile" of transport even begins.
The company has grown rapidly and is poised to do over $500M in 2023 revenues. Yet investors have remained uncertain about the prospects for sustainable growth and higher margins. It's a resource-intensive business, and startup costs for new customer contracts are often high. That compresses margins initially.
DocGo also got a "COVID bump, " leading to extra revenue and higher-margin services. The roll-off of those revenues depresses reported YoY growth rates and masks margin improvement in the core business.
As investors wrestled with the reported results relative to the long-term outlook, the shares have been stuck in a broad sideways trading range.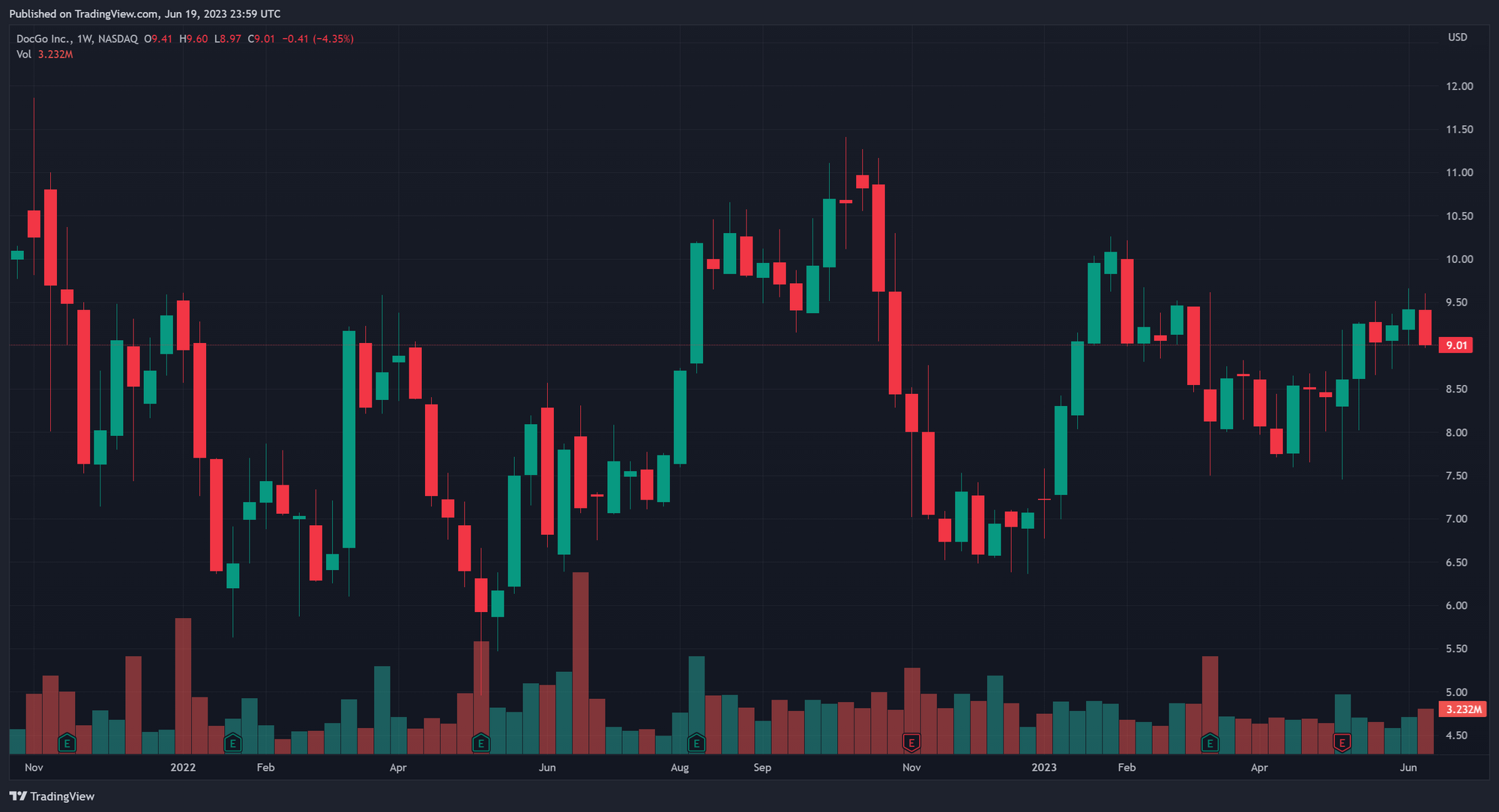 The agenda for the analyst day will give investors and analysts more insight into the improving dynamics of the business.  
Although we expect to learn much more at the meeting today, several vital data points suggest a positive shift in the business and stock price direction from here.
Let's go deeper into the current and future business trends and tease out a preliminary stock conclusion and price objective.